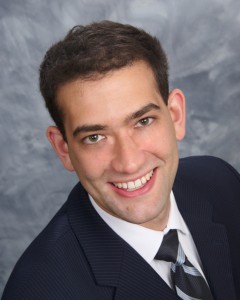 Royee is President and Chief Manager of Vlodaver Law Offices, LLC.
royeev@vlodlaw.com
Royee has experience in a wide array of legal matters which he combines with his business experience. Royee has handled everything from mediation, small claims cases, and housing court disputes, to large scale commercial leasing transactions, real estate transactions for individuals and business as well as business agreements for prominent Minnesota companies. He has worked in corporate America for a Fortune 100 company in their in-house legal division as well as for a well known litigation firm in their Minnesota office.
Royee prides himself on his attention to detail when counseling new or established clients in order to move forward with their business needs. Whether it is drafting entity formation documents, negotiating business agreements, assisting with establishing legal procedures for businesses, advising real estate investors, or explaining the legal ramifications of documents, Royee is always eager to explain and help. In 2011, the Twin Cities Cardozo Society awarded Royee with the Arthur T. Pfefer Memorial Award. This award is given annually to a young lawyer and recognizes current achievement and future potential, as well as exceptional leadership and a strong commitment to the community. In 2013, 2014, 2015, 2016, 2017, 2018, and 2019 Royee was named one of SuperLawyers' Rising Stars. He also is a recipient of the North Star Award for Community Service for his pro bono work.
EDUCATION
J.D., Cum Laude, William Mitchell College of Law
B.A., Summa Cum Laude, University of Minnesota Honors Program Phi Beta Kappa
ADMISSIONS
State of Minnesota
ACTIVITIES
Ramsey County Bar Association, Member Ramsey County Bar Association Real Estate Section, Co-Chair Ramsey County Solo and Small Firm Committee, Member Hennepin County Bar Association, Member University of Minnesota Student Legal Services Board of Directors, Ramsey County Representative Edina Business Networkers, Member
INTERESTS
Golf Basketball Racquetball Soccer Tennis Volleyball Poetry Classical music Cribbage